World Cup 2022: What's been banned and how have players reacted? – BBC
November 25, 2022
Matches are under way, and fans are enjoying the World Cup in Qatar. But there's been controversy over which items and behaviours are prohibited – and how fans and players have reacted.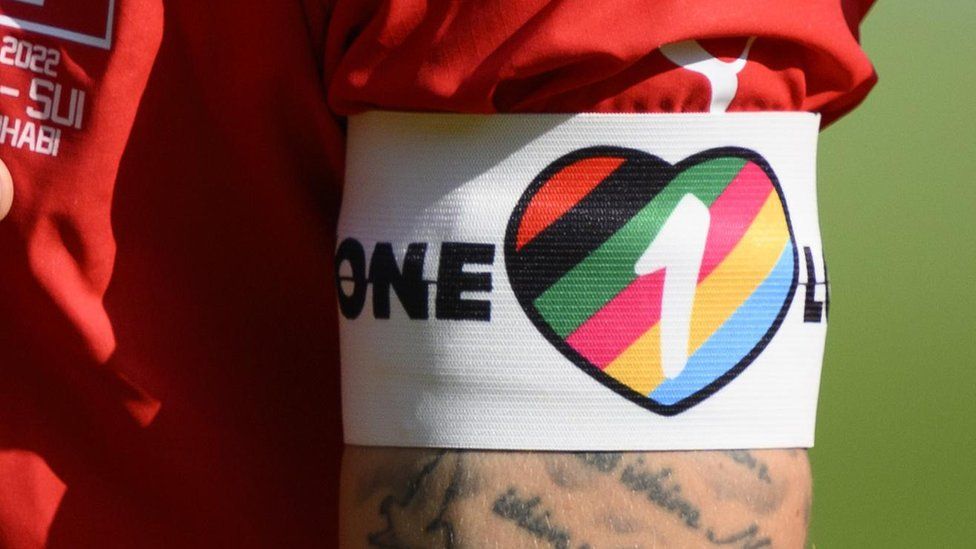 But football's world governing body Fifa said they would give a yellow card to any player wearing it, so the teams decided not to wear it.
According to Fifa rules, "political, religious or personal messages or slogans" are banned, and it instead offered the captains an armband that says "No Discrimination".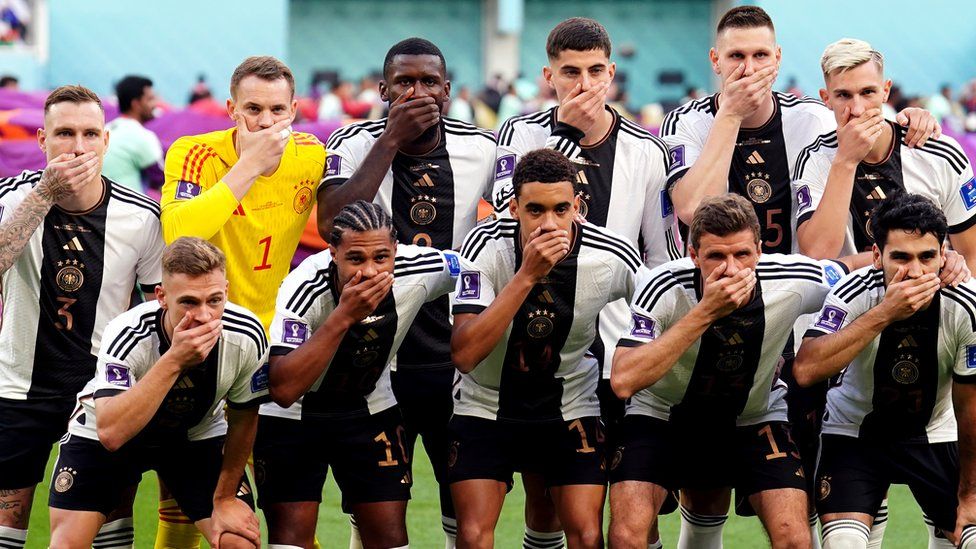 On Wednesday, players in the German team covered their mouths in protest as they posed for a pre-match photo.
Off the pitch, a former Danish prime minister, a German federal minister and BBC Sport presenter and former England women's player Alex Scott were all pictured wearing rainbow armbands.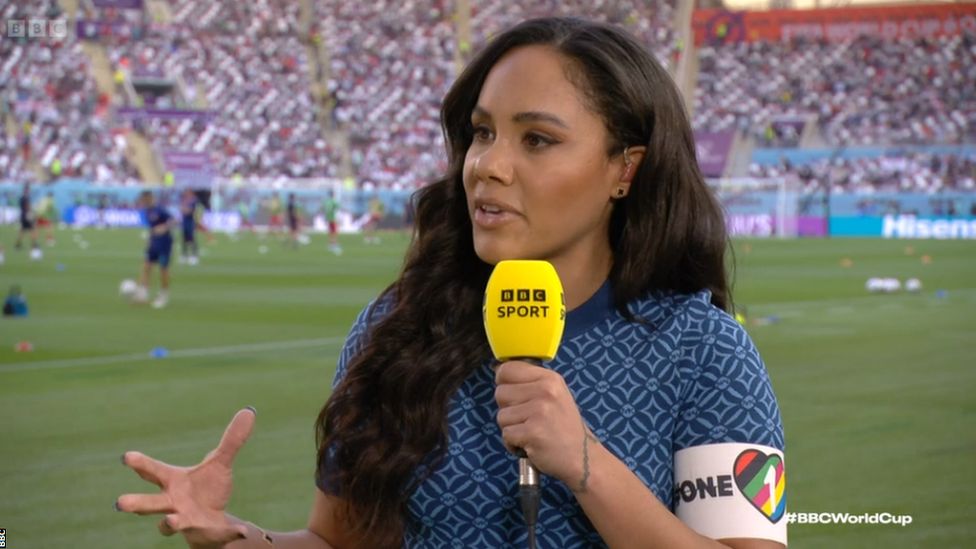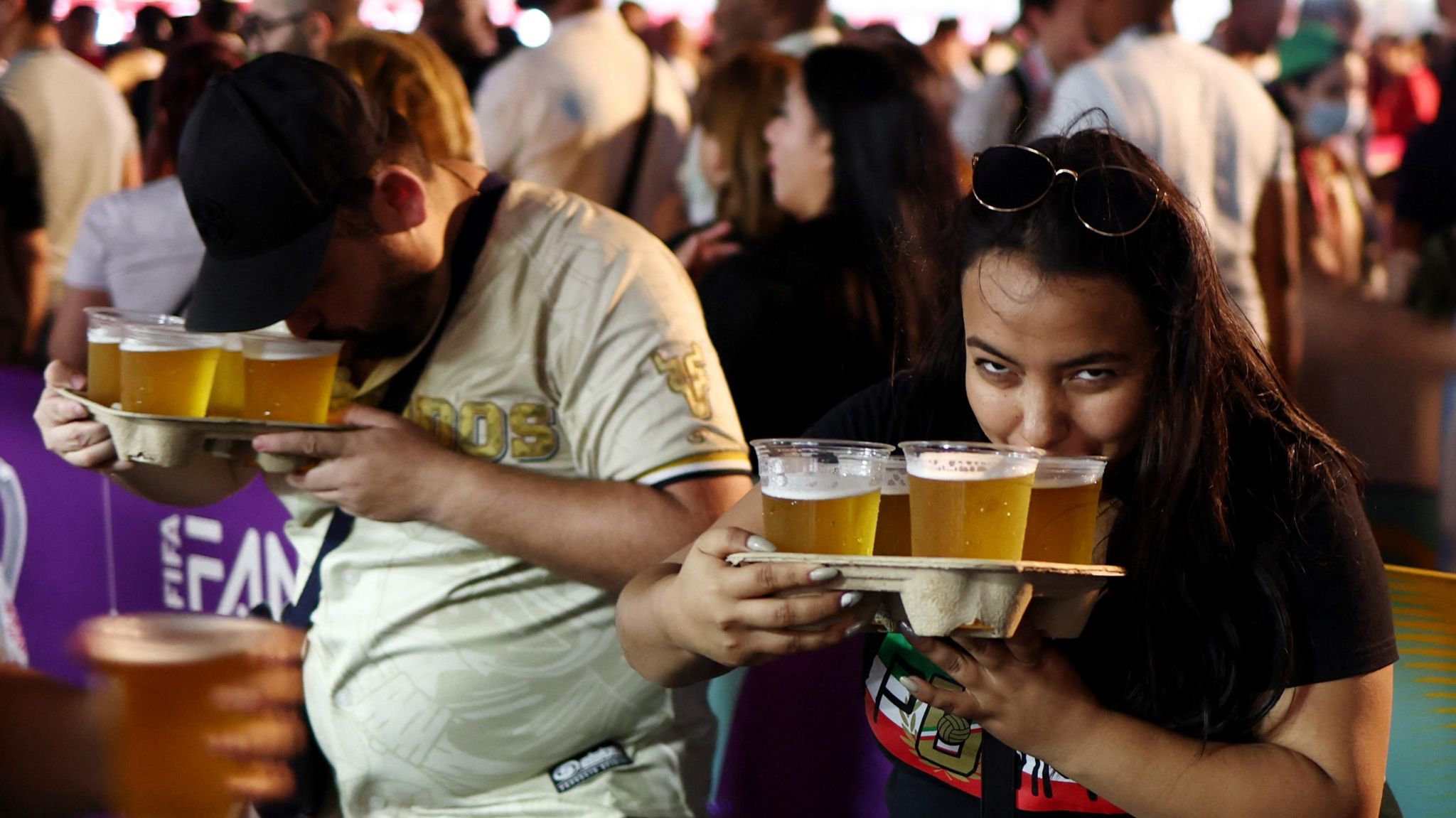 The sale of alcohol is strictly controlled in Qatar, but alcohol was going to be served inside stadiums until Fifa suddenly changed its policy just two days before the tournament.
The last minute U-turn was awkward for major World Cup sponsor and brewer Budweiser, which was quick to respond.
"Well, this is awkward," it posted on Twitter – but later deleted the tweet.
Despite the ban inside stadiums, beer is still being served in fan zones where people can gather to watch matches on a big screen.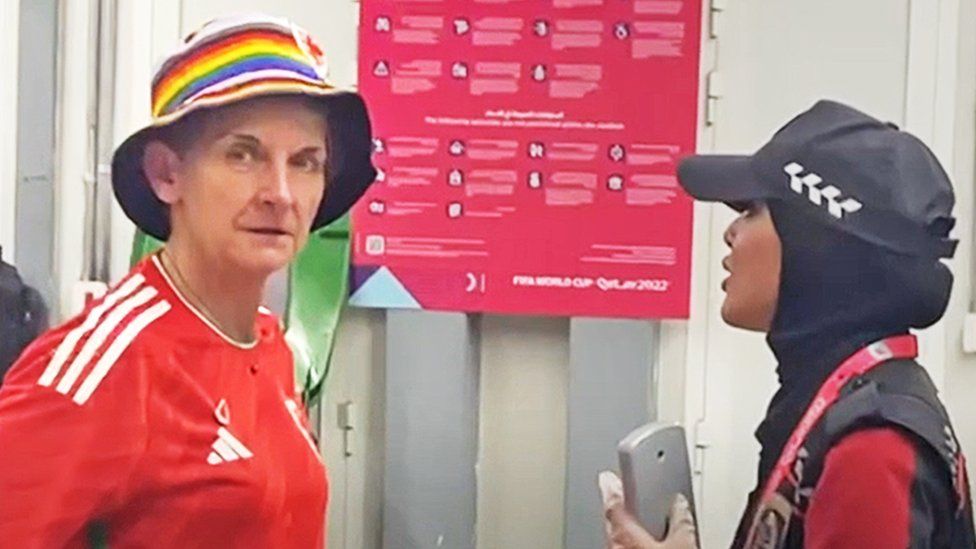 The bucket hat has become a symbol for Welsh football crowds after it was launched as unofficial merchandise in 2010.
But Welsh fans wearing a rainbow version in Qatar have reported having it confiscated by officials, including ex-Wales football captain Laura McAllister, who said she felt intimidated when told by a steward to remove her hat as she entered a stadium.
Fifa hasn't yet commented on whether fans are allowed to leave their hats on.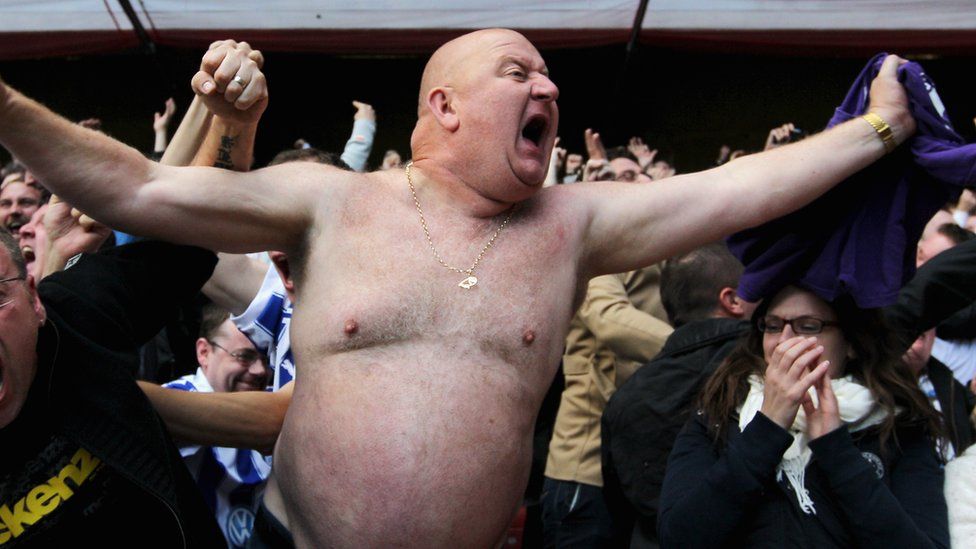 Fans may not remove items of clothing or "remain in a state of undress including being shirtless or reveal intimate body parts", according to a code of conduct for Qatar published by Fifa.
While taking off your shirt might be the norm in many UK grounds at moments of peak footballing drama, fans in Qatar could be fined.
Peeing in any place other than a toilet, littering and smoking are also forbidden, and horns and musical instruments are banned – officials don't want a repeat of 2010 when the vuvuzela became the soundtrack of the World Cup in South Africa.
Other items fans aren't allowed to bring include significant quantities of paper or inflatables – because of the risk they could end up on the pitch.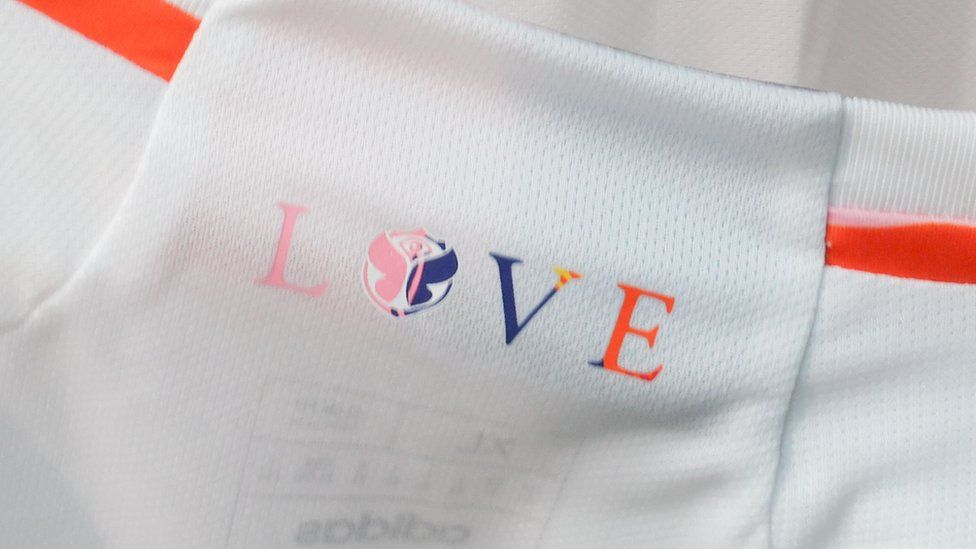 The Belgium team will not wear their away shirts which have the word "love" printed on the collar.
Belgium says Fifa told them to remove it – so they'll wear their red home shirts instead.
The shirt has a rainbow-coloured trim, inspired by the fireworks of Belgian music festival Tomorrowland, and the festival's logo is incorporated in the "o" of "Love".
Reuters reports Fifa rejected the shirt not because of the colours, which are typically a symbol of support for LGBTQ+ rights, but because of the commercial link to Tomorrowland.
Fifa also rejected the Danish Football Association's request to train in shirts with the words "human rights for all".