Nepal: Businessman, who set himself on fire in front of Parliament succumbs to burns
January 25, 2023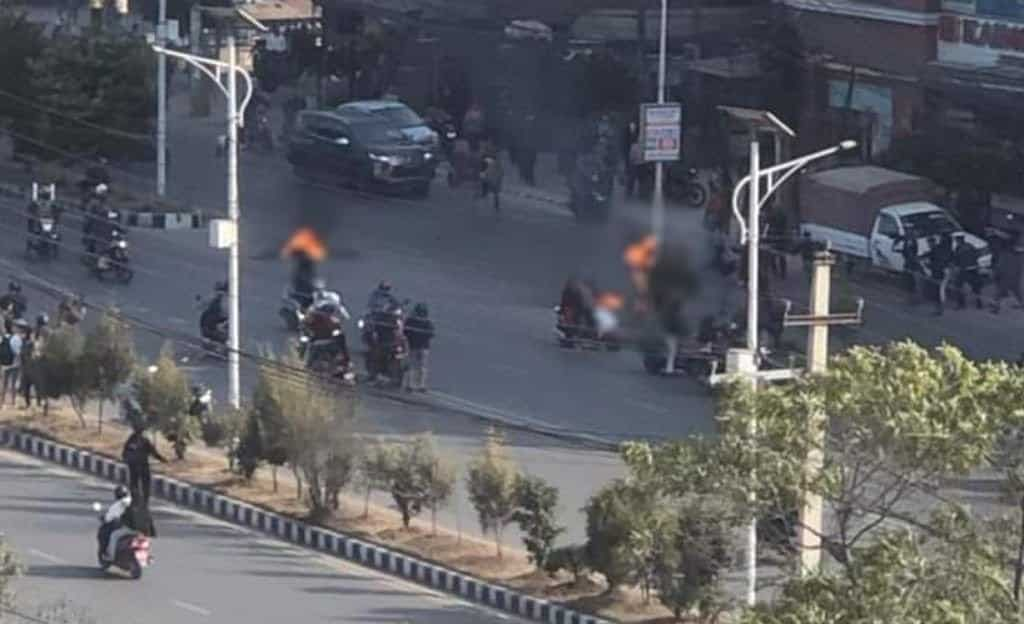 A 37-year-old businessman in Nepal, who had set himself on fire in front of Parliament in the capital city of Kathmandu on Tuesday (January 24), succumbed to burns on Wednesday. The man, identified as Prem Prasad Acharya had set himself on fire as Nepal's new Prime Minister Pushpa Kamal Dahal`s cavalcade was coming out of Parliament on Tuesday afternoon. Acharya was rushed to the Skin Burn Hospital in Kirtipur. Speaking to news agency ANI, Dr Kiran Nakarmi from the hospital said, "He succumbed to the burn-inflicted injuries. He had suffered 80 per cent burns."
Acharya belonged to the Illam district of Nepal. He poured diesel on himself and set himself on fire. Videos of the incident, which have been circulating on social media, showed bystanders attempting to douse the blaze after Acharya set himself afire. Initially, the reasons for taking this extreme step were not known.
A report by the Himalayan Times on Wednesday said that Acharya had written a long post on Facebook expressing his disappointment with Nepal's corrupt system and blamed it for his decision to die by suicide. Acharya gave details about his unsuccessful business career, foreign employment and the torture by various financial institutions, banks, and people he had taken loans from. The businessman from Illam also mentioned that he had tried dying by suicide multiple times but failed.
The report added that Acharya also expressed anger towards Nepal's politicians and other businessmen for not supporting youth like him in his difficult time.
On Wednesday, a group of people staged a protest at the Maitighar Mandala in Kathmandu, demanding justice for Acharya, a report by The Kathmandu Post said. The report added that Nepal's home ministry has been asked to investigate the issues raised by Acharya and the reason for his self-immolation. The ministry has also been asked to decide the compensation to his family.
You can now write for wionews.com and be a part of the community. Share your stories and opinions with us here.