Brandon Graham embraces new role on dominant Eagles defense – FOX Sports
January 26, 2023
There are times when Brandon Graham sees highlights of himself from years ago and he knows that time has caught up to him. He can tell there are plays he used to make in his prime that he just can't make today.
"I know I'm not the guy I was early on," the Eagles veteran defensive end said. "Man, when I see certain plays [from] back then I look a lot faster. And I wasn't letting these quarterbacks beat me around the edge on these dang zone reads."
Some things, though, get better with age. And while at age 34 and in his 13th NFL season, Graham might not look like the player he was, he's become remarkably more productive. Just 16 months removed from a torn Achilles that many thought would end his career, Graham is coming off a career-high 11 sacks during the regular season, plus another in the divisional playoff round last Saturday night.
And as the Philadelphia Eagles (15-3) prepare for the NFC Championship game Sunday (3 p.m. ET on FOX) against the San Francisco 49ers (15-4), Graham is one of the leaders of the NFL's best pass rush. He's also on a roll with nine sacks in his last nine games.
That's not bad for a guy who thinks his best days are behind him, and who has become a part-time player on his team.
"But I do feel like I'm still pass rushing the same, still being dominant in the run game," Graham said. "And really [I'm] just enjoying being the leader for the guys. Because coming off the bench I can see a lot. I try to be the shining light for them guys, as far as making sure they keep elevating their game and that they know what we see on the sideline.
"I just enjoy my role on this team. My role has been great this year. It's been fun."
That's the attitude that Graham has embraced ever since he returned to the field in training camp this summer. He was taught a hard lesson last year when he tore his Achilles in a Week 2 loss to the 49ers that, especially at his advancing age, every play could turn out to be his last.
And there was a chance that play was going to be the last one. Back in July he recalled how tough it was to stay in bed for nearly two months after surgery, unable to do any physical activities. He recalled the "test" of "How bad you want it? You want to come back, right?" He admitted "It was a battle" just to convince himself that he did.
Colin's best players in NFC Championship Game
Colin Cowherd ranks his top 10 players in the NFC title game, including Jalen Hurts, George Kittle and Nick Bosa.
Once he decided to return, it was clear he wouldn't return in the same full-time role. In 2020, Graham played 71.5% of the Eagles' defensive snaps. This year he only played 44.2% of the time. He even only played on 12 of the 52 snaps in the 38-7 playoff win over the Giants.
"Well, it keeps him fresh, there's no doubt," Eagles coach Nick Sirianni explained a few weeks ago. "He's done a great job of taking advantage of the reps that he's gotten. And even though BG is not out there at times, he's the leader. He's one of the biggest leaders on this football team. And people thrive off of [him]. His energy is contagious."
It can't be easy maintaining that energy as a part-time player, considering who he was and where his career seemed to be headed. The 13th overall pick out of Michigan way back in 2010, it took some time for Graham to really get his career going. He tore his ACL as a rookie and needed microfracture surgery late in that year. And the long recovery cost him almost all of his second season. He didn't become a regular starter for the Eagles until Year 6.
He had a late-career surge, though. Graham had 9.5 sacks in 2017, powering a defense that carried the Eagles to a Super Bowl championship. He even had a strip sack of Tom Brady in the closing minutes of Super Bowl LII — a game-sealing play that is one of the most famous in the history of Philadelphia sports.
He had 8.5 more sacks in 2019 and another eight in 2020 when he made the Pro Bowl for the first time. He had been durable, too. From 2012-2020 he missed only one game.
The injury changed Graham's trajectory, though. Josh Sweat began to emerge as a dominant pass-rusher in his absence. Then the Eagles went out and signed edge rusher Haason Reddick to a three-year, $45 million deal back in March. Now on a loaded line that also featured veterans Fletcher Cox and Javon Hargrave and rookie first-rounder Jordan Davis in the middle, Graham had no choice but to take a reduced role.
"What he's done, coming off the injury and the role that he's taken on, he feels good, and he goes out there and he produces, like all of our guys," Eagles defensive coordinator Jonathan Gannon said late in the season. "But that's why I like the rotation of that room, because it keeps those guys fresh so later in the game they're not tired and they can go win at a high level."
Bond between Fletcher Cox and Brandon Graham
Kristina Pink sits down with Eagles defensive stalwarts Fletcher Cox and Brandon Graham to discuss their special chemistry and friendly rivalry.
There's no arguing with the results. The Eagles led the league, by far, with 70 sacks this season — including 46.5 sacks from eight defensive linemen, not including the 16 that came from Reddick (technically a linebacker) off the edge. Four players had double-digit sack totals, including Reddick. Hargrave, Sweat and Graham had 11 apiece.
None of them, of course, did it in fewer snaps than Graham.
He's been impressive enough that he should have been a finalist for the NFL Comeback Player of the Year award, though he was snubbed when the three finalists — Giants running back Saquon Barkley, 49ers running back Christian McCaffrey and Seahawks quarterback Geno Smith — were revealed on Wednesday.
Of course, that's not the trophy Graham really wants.
"For me, bouncing back from an injury a lot of people don't normally come back from, I came back from it and I'm thankful for it," he said. "I'm just trying to make sure I finish out the deal by just giving everything I got."
That means taking advantage of every snap he gets, no matter how few, in what just might be the final home game of his career on Sunday. Graham said he hasn't thought much about whether he'll try to play again next season. For now, he's just focused on making sure all the fun he's having this season doesn't end.
"I'm just more so trying to finish the deal on this season," he said. "I'm just trying to stop time as much as I can."
Ralph Vacchiano is the NFC East reporter for FOX Sports, covering the Washington Commanders, Philadelphia Eagles and New York Giants. He spent the previous six years covering the Giants and Jets for SNY TV in New York, and before that, 16 years covering the Giants and the NFL for the New York Daily News. Follow him Twitter at @RalphVacchiano.
Top stories from FOX Sports:
FOLLOW
Follow your favorites to personalize your FOX Sports experience
---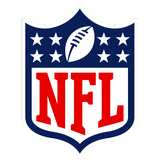 Get more from National Football League Follow your favorites to get information about games, news and more
---
---