Trevor Noah on New York passing stricter gun laws: 'I didn't even know that was possible'
June 8, 2022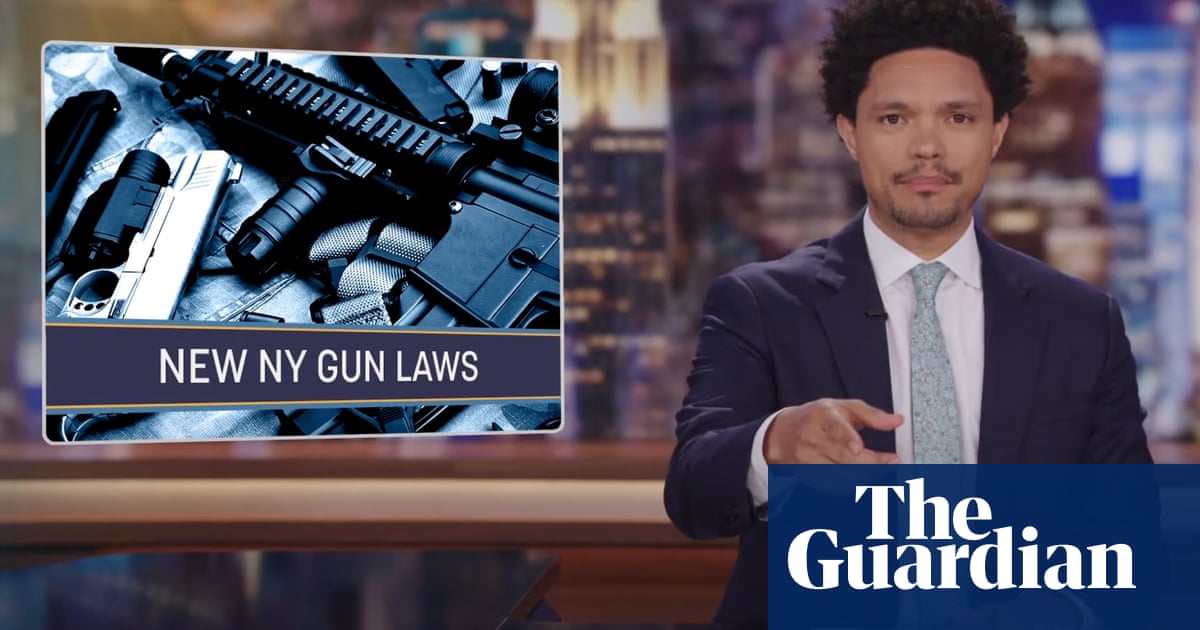 Trevor Noah
"Ever since the Uvalde shooting, Congress has been working hard to craft sensible gun safety measures that can be narrowly defeated at the last minute," said Trevor Noah on Tuesday's Daily Show.
"Unfortunately, though, nobody really expects a lot to change," he continued, especially on the federal level, where the filibuster will prevent Democrats from passing any meaningful gun control legislation. "Now, that's where there's an upside to living in the States That Barely Put Up With Each Other of America. And that is: individual states can break off and pass their own gun laws."
On Monday, Governor Kathy Hochul of New York signed into law a gun control package that would raise the age to purchase a semi-automatic weapon and strengthened reporting requirements for social media companies alerted to threats of violence.
"Wow, this is so weird. A mass shooting happened and then politicians did something … I didn't even know that was possible," said Noah. "It's like I show up to McDonald's and the McFlurry machine is working. I don't even know how to react to this. Do I clap? Do I tip? What's a good tip for passing gun laws?"