North Korea denies supplying weapons or ammunition to Russia
September 22, 2022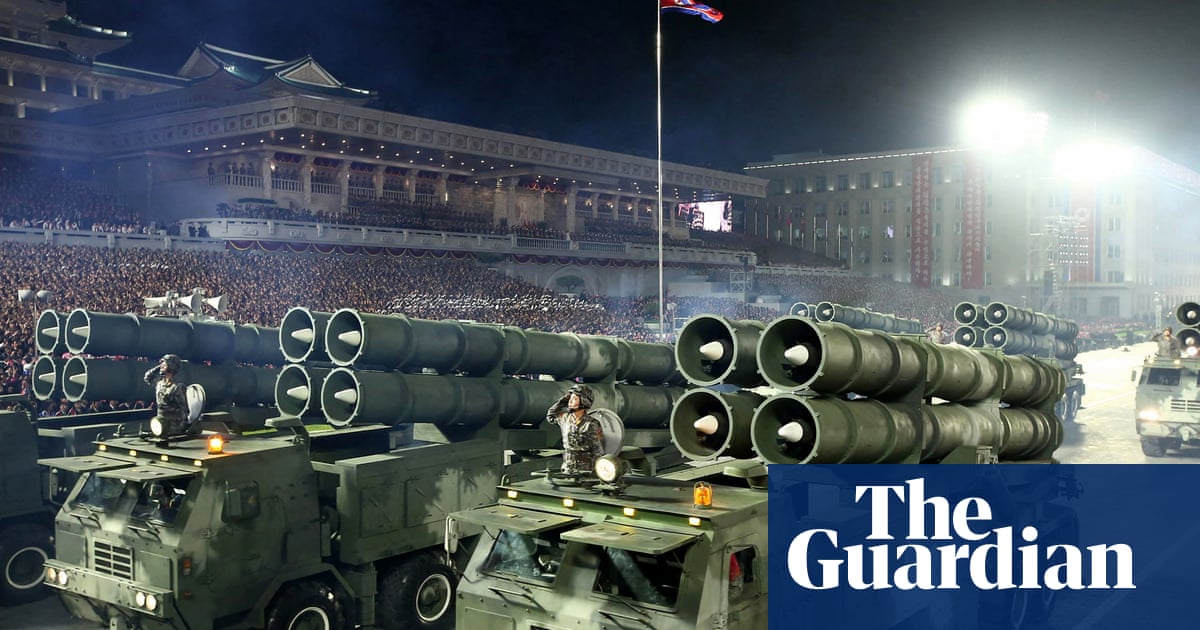 North Korea has claimed it has never supplied weapons or ammunition to Russia, and does not plan to do so, adding that "reckless" US reports of weapons sales were an attempt to tarnish its image.
"Recently, the US and other hostile forces talked about the 'violation of a resolution' of the UNSC [UN security council], spreading a 'rumour of arms dealings' between the DPRK [Democratic People's Republic of Korea] and Russia … we have never exported weapons or ammunition to Russia before and we will not plan to export them," the state-controlled KCNA news agency said on Thursday.
The statement cited, but did not name, North Korea's vice-director general of the general bureau of equipment of the ministry of national defence
KCNA quoted the official as calling on Washington to stop making "reckless remarks" and to "keep its mouth shut".
Biden administration officials earlier this month confirmed a declassified US intelligence assessment that North Korea was in the process of selling arms to Russia in violation of UN security council sanctions banning Pyongyang from importing or exporting weapons.
The inventory reportedly included millions of artillery shells and rockets, as Moscow attempts to ease severe supply shortages in Ukraine worsened by US-led export controls and sanctions.
The official cited in Thursday's report said North Korea had never recognised the "unlawful" UN sanctions imposed in response to Pyongyang's nuclear and missile programmes, adding that trading in weapons was the "lawful right peculiar to a sovereign state", according to an English translation of the statement.
"But we take this opportunity to make clear one thing. We have never exported weapons or ammunition to Russia before and we will not plan to export them," the official said. It is not sure from where the rumour originated which the US is spreading, but it is aimed at tarnishing the DPRK's image."
Calling the reported sale of weapons a "potential purchase", the White House national security spokesperson, John Kirby, clarified that there were "no indications that purchase has been completed and certainly no indications that those weapons are being used inside of Ukraine".
Leif-Eric Easley, a professor at Ewha University in Seoul and commentator on North Korean affairs, said the regime's denial of arms sales should be treated with caution.
"North Korea prefers to keep its arms sales under the table, not only because such transactions can be affected by sanctions, but also because Pyongyang's customers tend to be involved in other illicit behaviour as well," he said.
"North Korean claims are not credible, especially as the Kim regime, like Putin's Russia, tries to disseminate counter-narratives against US intelligence and international criticism."
Experts believe North Korea could theoretically become a major source of small arms, artillery and other ammunition for Russia, since both have defence systems based on those developed during the Soviet era.
Despite Thursday's denial of arms sales, North Korea has indicated since the start of the war in Ukraine that it hopes to strengthen ties with Russia. It has blamed the US for the conflict and said Russian military action was a justified response to western "hegemonic policy".
North Korea has also shown an interest in sending construction workers to help rebuild pro-Russian breakaway regions in Ukraine's east.
North Korea has traditionally earned foreign currency by sending its citizens to work overseas. Under UN-sanctions they were supposed to have been repatriated by the end of 2019, but significant numbers of labourers from the country have reportedly continued to work in Russia and China, as well as in Laos and Vietnam, since the deadline passed.
In July, North Korea became the only country aside from Russia and Syria to recognise the independence of the territories, Donetsk and Luhansk.
In a letter to mark last month's anniversary of Korea's liberation from 35 years of Japanese rule at the end of the second world war, Putin told his North Korean counterpart Kim Jong-un that their countries would "expand comprehensive and constructive bilateral relations with common efforts".
In a message to Putin, Kim said the "strategic and tactical cooperation, support and solidarity" between the two countries had reached a new level amid their common efforts to frustrate threats and provocations from "hostile military forces".