MP Imran Ahmad Khan resigns after conviction for child sexual assault
April 15, 2022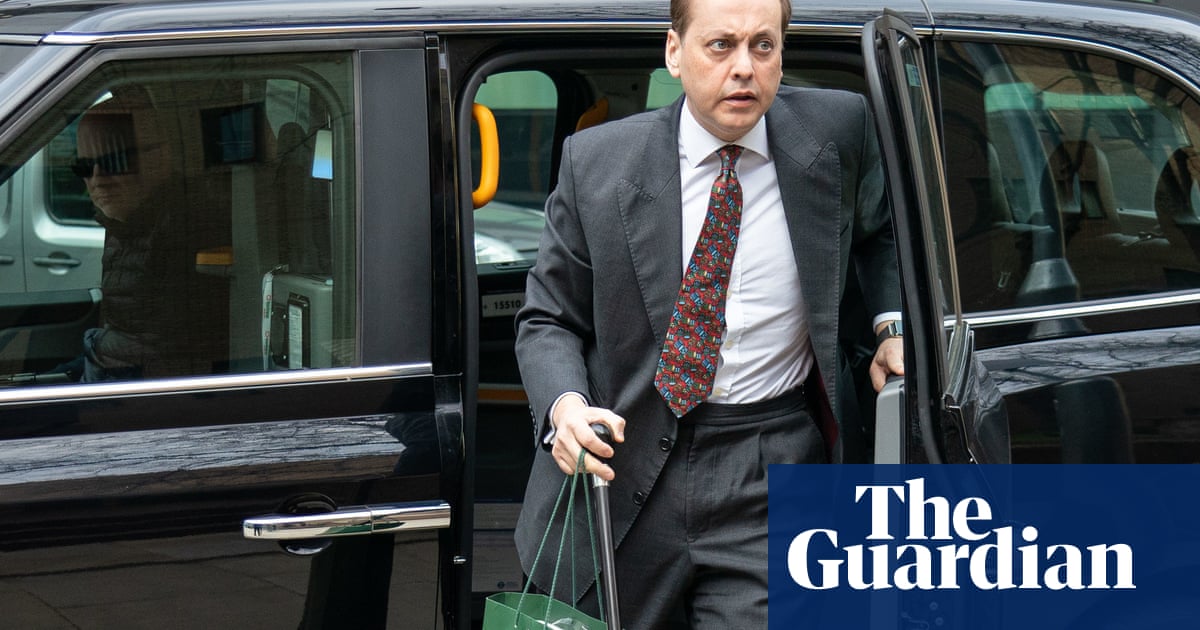 Imran Ahmad Khan, the disgraced MP expelled from the Conservative party after being found guilty of sexually assaulting a 15-year-old boy, has announced he will resign, triggering a byelection in the Yorkshire seat of Wakefield.
Although Khan is appealing against Monday's conviction, he admitted in a statement that the legal proceedings would last "many more months" and leave his constituents without proper political representation.
"I have therefore regrettably come to the conclusion that it is intolerable for constituents to go years without an MP who can amplify their voices in parliament," he said.
Khan, 48, said he would be "withdrawing from political life" and would write to the House of Commons authorities to officially tender his resignation.
It means there will be a byelection in Wakefield, a longstanding Labour seat that in 2019 voted Conservative for the first time since 1932.
The contest will be pivotal to Labour leader Keir Starmer's mission to show he is making progress on reclaiming "red wall" seats and stands a chance of forming a government at the next election.
Boris Johnson will be desperate for the Conservatives to hold the seat, having lost the last byelection, in North Shropshire, due to sleaze allegations. The prime minister is still struggling to restore his political popularity in the wake of the Partygate scandal.
The date for the byelection will be decided once Khan's resignation is properly declared, and is expected to be up to the government and local returning officer.
A jury at Southwark crown court in London found that Khan plied a boy with gin and tonic, dragged him upstairs to watch pornography and groped him in a bunk bed.
The incident happened in Staffordshire in January 2008 and the boy reported it to the police at the time but did not want to take it any further. It was only when he saw that Khan was standing as an MP in the 2019 general election that he went back to police.
Days before the vote, the complainant said, he contacted the Conservative party press office to tell them what he claimed Khan had done to him.
"I explained this and said: 'He sexually assaulted me when I was a child, when I was 15.'" He said the woman he spoke to sounded "shocked" and passed him on to someone else who sounded more "stern" and asked if he had any proof.
"I said: 'Yes, there's a police report,' and she said: 'Well …', and that was it. I said: 'I'm going to the police.' and she said: 'Well, you do that.'"
A Conservative party HQ spokesperson said: "We have found no record of this complaint."
Khan said on Thursday that in the days since the jury's verdict he had been "characterised as a sexual predator, outcast, and worse".
He continued: "I am now able to focus entirely on clearing my name. As I intend for this to be my only statement, I would like to apologise to my family and community for the humiliation this has caused them.
"Questions surrounding sexuality in my community are not trivial, and learning from the press about my orientation, drinking and past behaviour before I became an MP has not been easy."
Khan was defended earlier this week by the Tory MP Crispin Blunt, who said his colleague's conviction was a "miscarriage of justice".
After facing intense pressure to apologise and retract the statement, Blunt said he was sorry that his defence of Khan had "been a cause of significant upset and concern, not least to victims of sexual offences".