Malaysian denies Inso of wushu title
May 14, 2022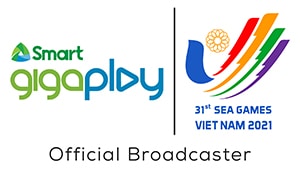 HANOI—Jones Inso was near flawless in men's taijiquan of wushu on Friday until a Malaysian performed a notch higher to steal the gold medal from the Filipino in the 31st Southeast Asian Games on Friday.
Inso's routine wowed the crowd—including Wushu Federation of the Philippines officials led by Freddie Jalasco—at the Cau Gias Sporting Hall but Malaysian Zhi Yan Tan, the last of nine participants, yielded a performance worthier of a gold.
The judges gave Zhi 9.71 points to relegate Inso to the silver medal with 9.70 points.
Inso, however, welcomed the result which was far better than his missed opportunity for a podium finish in the 2019 Games back home.
Singapore's Jun Kai Chan bagged the bronze medal with 9.57. Another Filipino entry, Daniel Parantac, finished seventh with 9.26.
The crowd was deeply disappointed after hometown bet Phuong Nguyen, who was doing well, twisted an ankle late in his routine. He fell to the mat and laid motionless before medical staff carried him off the venue.
"We thought the gold was ours," said Jalasco, a former basketball official who is now the president of Wushu Federation of the Philippines. "Jones was already near flawless."
Thornton Quieney Lou Sayan and Johnzenth Gajo Rapada also competed for the Philippines but didn't make the podium.
Sayan scored 9.63 in the men's taolu nandao where local bet Quoc Khanh Pham won with 9.70. Malaysian Wai Leong Calvin Lee settled for the silver with 9.69 while another Vietnamese, Van Huu Nong, bagged the bronze with 9.67.
Rapada bowed out in the men's taolu changquan with 9.63.
Filipino wushu artists dominated Philippine SEA Games editions—11-4-2 in 2005 and 7-2-2 in 2019.
Eleven Pinoy wushu artists are competing here, eight of them men, with Jalasco expecting a modest harvest of at least two gold medals because of the failure of his athletes to train under a foreign coach.
"We couldn't train the way we used to train because of the pandemic," Jalasco said. "Then our Chinese coach did not arrive in Manila because of problems with his travel documents in China."