Local elections 2022: Labour takes Westminster and Wandsworth as Partygate hits Tories – live updates
May 6, 2022
Here are some images from the night: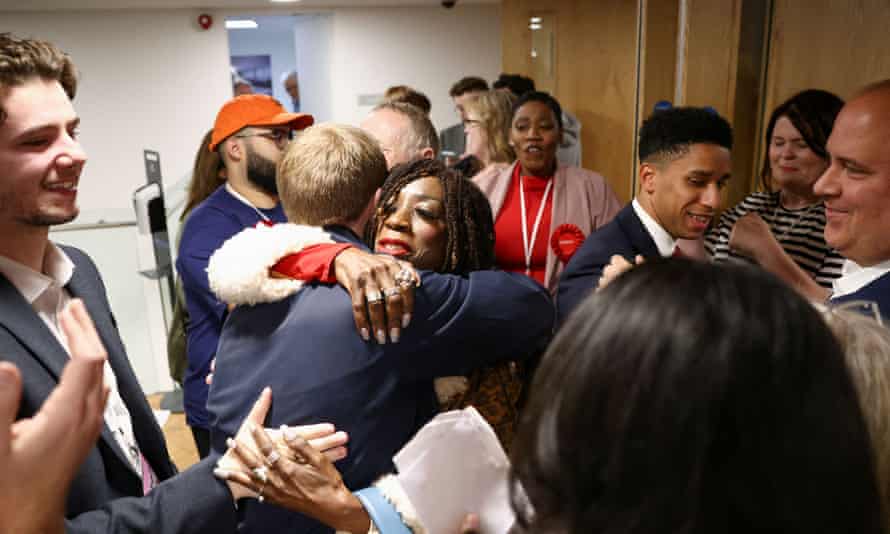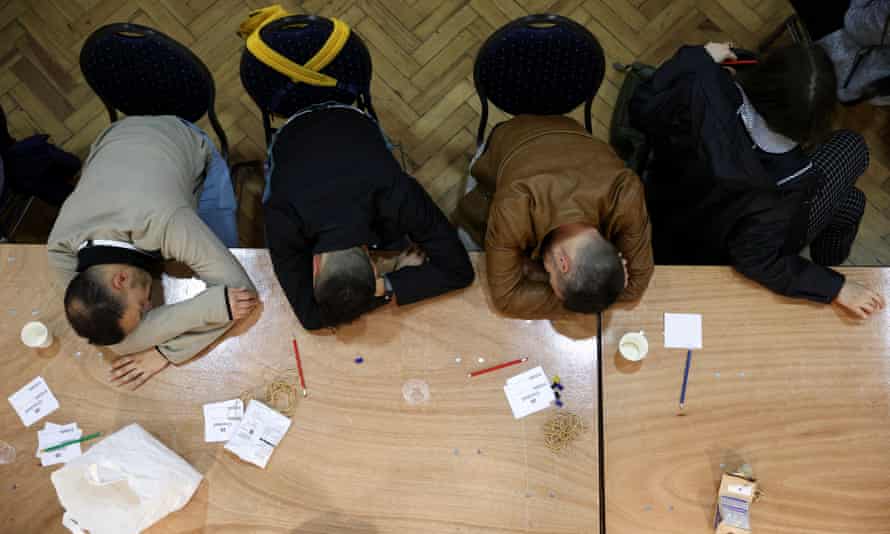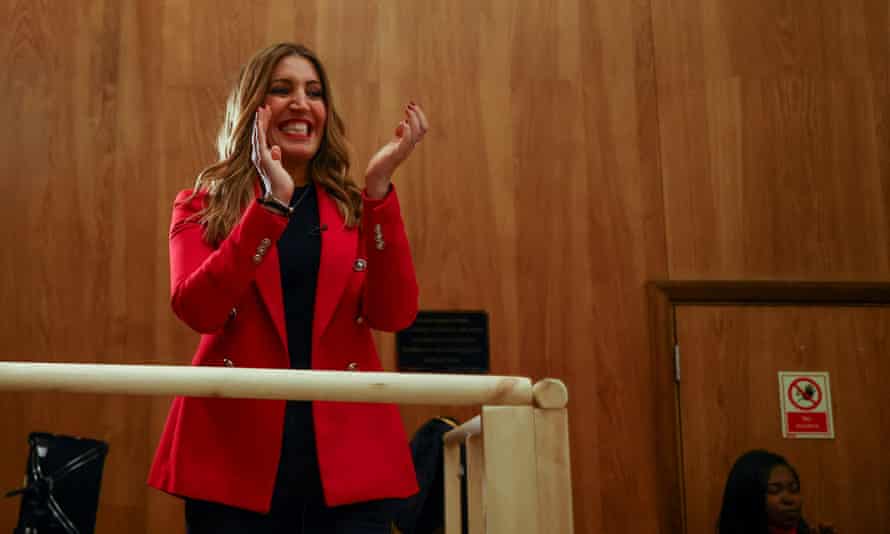 Labour claims the results so far amount to a "turning point". Shabana Mahmood, the party's national campaign coordinatory, said in a statement.
This is a turning point for the Labour party. After the disastrous results of 2019, these early results are showing the progress we have made thanks to Keir's leadership. Labour is making headway in England, Scotland and Wales, taking over key Conservative councils and winning in vital parliamentary battlegrounds across the country.
The party is particularly flagging up its gains in London. But it also says that, on the basis of aggregate vote share, these results imply it would gain 16 leave-voting seats in a general election: Carlisle, Copeland, Great Grimsby, Hartlepool, Ipswich, Leigh, Lincoln, Peterborough, Stevenage, Thurrock, West Bromwich East, West Bromwich West, Wolverhampton North East, Wolverhampton South West, Worcester and Workington.
This is from Jonathan Carr-West, chief executive of the Local Government Information Unit (LGIU) thinktank, on the results so far.
With around half of councils now declared, the most dramatic results so far have been in London with Labour taking control of Barnet, Wandsworth and Westminster councils. This has huge symbolic value and losing all three of these councils in a single election will be a big blow to Conservative morale.

At the same time, it's part of a longer term trend in which Labour has tightened its grip on inner London. Over the last decade, we have seen an increasing polarisation with the Labour vote concentrated in large cities and university towns and Conservative support spread across the rest of the country. In that respect, Conservative losses in Southampton or West Oxfordshire might be more telling indicators.
Labour takes Westminster from Tories for first time in more than 50 years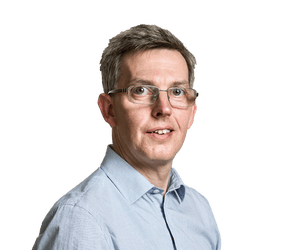 Andrew Sparrow
Good morning. I'm Andrew Sparrow, taking over from Helen Livingstone.
Labour has taken control of Westminster city council in London, PA Media reports. That is an even bigger gain for the party than Wandsworth, where Labour now also holds the council (having gained nine seats, with the Tories losing 11). Westminster has been Tory-held since it was created in 1964.
The Liberal Democrats are celebrating the gain of five councillors in West Oxfordshire, home to former prime minister David Cameron's old constituency of Witney.
Conservatives have lost their majority, losing five seats to leave them with 20, while the Lib Dems gained four to increase their total to 15. No party has an overall majority.
"Toppling the Conservatives in David Cameron's backyard is a truly historic result. The blue wall seats are crumbling beneath the weight of Boris Johnson's failure of leadership across England," the party tweeted.
Prominent Conservative MP and former minister Stephen Hammond has said his local Wimbledon area saw a high turnout of "angry Tories" voting against the Conservatives, adding that it ought to be a "clarion bell ringing in Downing Street to make sure we are concentrating on the cost of living".

Speaking to the BBC, he said "Partygate" had been a big influence on voting.

He also said he wanted Boris Johnson to bring "talents back into the government".

"Any government that doesn't have people like Greg Clark and Jeremy Hunt clearly isn't using all the talents available to it."

Asked about Boris Johnson's future, he said: "I think he has to prove his integrity to the country."

A bit more analysis from professor of politics and polling expert John Curtice, who has told the BBC that turnout looks slightly down on other recent local elections.
On average the turnout is down by 1 percentage point on 2018 in the BBC's key wards, and by 2.5 points on last year.

However, there is no sign that where turnout fell the most, the Conservatives particularly suffered as a result.
The latest snapshot of results across England from the BBC shows the Conservatives approaching triple digit council-seat losses, while Labour are up 28, the Lib Dems are up 44 and the Greens are up 20:
Conservative leader in Barnet concedes defeat
The Conservative leader of Barnet council Daniel Thomas says his party has lost control of the council, the BBC reports.

Thomas blamed his defeat on "a perfect storm of the cost of living crisis, 12 years of a Conservative government and redrawn boundaries".

"This is a warning shot from Conservative supporters – a fair number just stayed at home," he continued.

The issue of "Partygate" only came up "very occasionally", he said, adding that he didn't believe there has been "a huge conversion" to Labour.

The council has been under Conservative control since its creation in the 1960s, apart from an eight-year period from 1994 until 2002, when the Tories regained control.

Barnet has three Conservative MPs, who may now be worried about their seats.