Fat Friends and Band of Gold writer Kay Mellor dies aged 71
May 17, 2022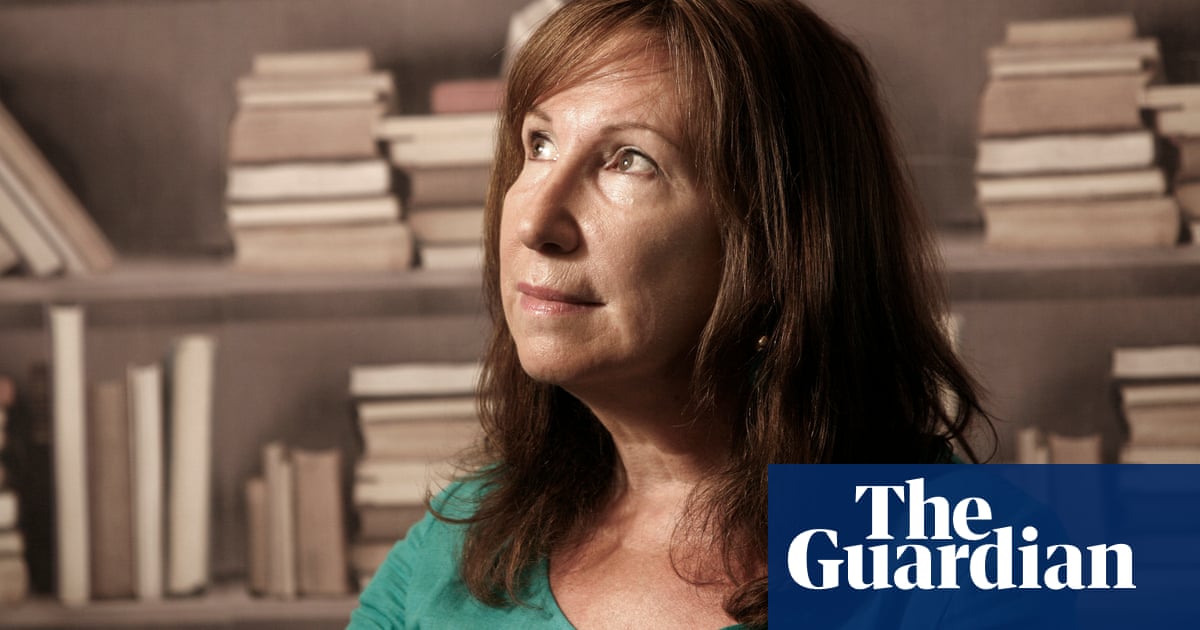 Kay Mellor, who wrote hit series including Band of Gold and Fat Friends, has died at the age of 71. In a career spanning over 30 years, she penned numerous hit TV shows.
A spokesperson for her TV production company, Rollem Productions, said: "It is with profound sadness that we announce the untimely and sudden passing of our beloved friend, mentor and colleague Kay Mellor on Sunday 15 May 2022.
"We have lost a phenomenal talent and a true luminary. We ask that you please respect the privacy of the family and friends at this time."
Mellor began a career in TV writing in the 1980s, moving there from fringe theatre. She spent some time on Coronation Street, being one of the earliest female writers on the show.
"It was a very male-dominated environment, powerful, wealthy men. The only other woman in the room would be a secretary," she told the Guardian in 2021. "I would forever be saying, 'But she would have her kids to see to.' I could see the blank looks."
By the 90s she was working on ITV drama Band of Gold, which won plaudits for the human way it told the stories of sex workers. The Bradford-set programme, whose stars included Geraldine James, Cathy Tyson and Samantha Morton, ended up with its first two series being turned into novels, both of which Mellor co-wrote with author John Burke.
Mellor branched out into children's TV, creating Bafta-winning drama Children's Ward. The show, set in the children's ward of the fictitious South Park Hospital (known as Sparky's) was co-written with Paul Abbott and gave an early career break to Russell T Davies, who wrote and produced a number of episodes.
","alt":"Russell T Davies on Kay Mellor","index":7,"isTracking":true,"isMainMedia":false,"source":"Instagram","sourceDomain":"instagram.com"}" readability="3″>
Allow Instagram content?
This article includes content provided by Instagram. We ask for your permission before anything is loaded, as they may be using cookies and other technologies. To view this content, click 'Allow and continue'.
"I adored her. She taught me so much. And she was hilarious!," said Davies in an Instagram post. "She mentored so many. She had an unshakeable belief in story, story, story, I think of her always when I'm writing … What a talent. What a power. What a joy. Christ, she was funny. I love you Kay."
In 2000, Fat Friends – Mellor's Bafta-nominated ITV drama about members of a slimming club in Leeds – launched. It gave first breaks to James Corden and Ruth Jones, and became a massive hit with audiences, pulling in viewers of up to 10m for its final series. Following its cancellation, Mellor turned it into a stage musical, which went on to tour the UK and gave a stage debut to Freddie Flintoff.
The many shows Mellor went on to create included ITV drama Girlfriends, which starred Zoë Wanamaker and Miranda Richardson, and witty BBC drama The Syndicate. The latter followed various groups of lottery winners, and was praised by the Guardian as "a candlelit bath of a series".
Throughout her career, Mellor also worked with her youngest daughter, Gaynor Faye. She cast her in Fat Friends, and co-wrote BBC vet drama The Chase with the actor, who has also starred in Emmerdale and Coronation Street.
"I'm shocked and deeply saddened to hear that Kay Mellor has suddenly passed away. Kay was an outstanding writer and the creative force behind many of the nation's best loved television dramas," said Charlotte Moore, the BBC's Chief Content Officer.
"She wrote with such heart, humanity, humour and passion with strong female characters often taking centre stage. She will be missed and our thoughts are with her friends and family at this difficult time."
Actor Rebecca Front, who worked with Mellor on BBC drama series Love, Lies and Records also paid tribute. "So sad to hear about Kay Mellor. What an exceptional contribution she made to TV drama," the actor posted on Twitter. "She'll be very much missed."
Bafta paid homage to the writer, to whom they awarded their Dennis Potter award in 1997 for Outstanding Writing for Television. "We're saddened to hear that Kay Mellor, the hugely influential Bafta-winning writer, actor and director whose hit TV series include Fat Friends, Band of Gold and Playing the Field, has died. Our thoughts are with her family and friends."