Bipartisan US lawmakers ramp up gun control talks amid crisis of violence – live
June 6, 2022
The US Senate is back in session today after its latest recess and there will be close attention on a bipartisan group of senators that is exuding increased confidence that a package of gun control measures can advance and make it into law.
Connecticut Democrat Chris Murphy is fond of the word significant. Just days ago, less than a week after the mass shooting at Robb elementary school in Uvalde, Texas that killed 19 young children and two teachers, he talked of "an opportunity right now to pass something significant".
Murphy yesterday added: "The possibility of success is better than ever before. But I think the consequences of failure for our entire democracy are more significant than ever."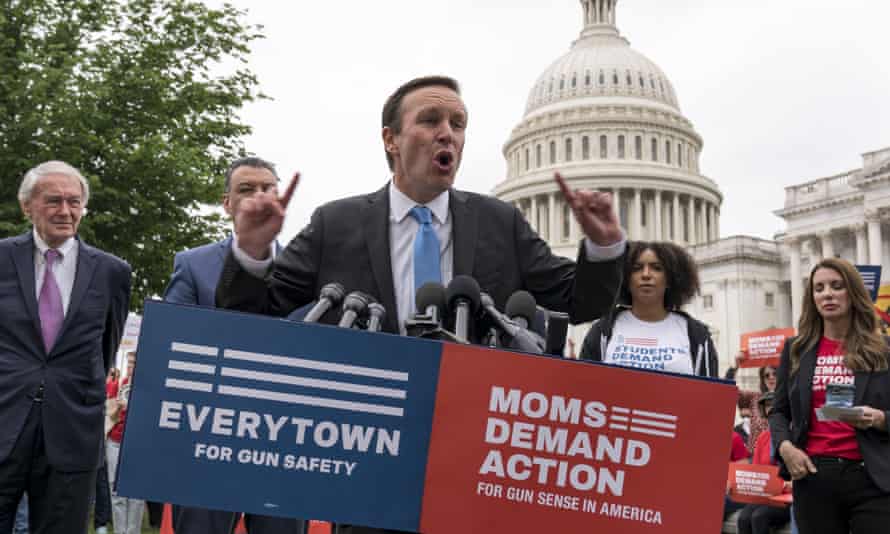 Murphy believes measures passed in Florida following the 2018 high school shooting in Parkland could attract Republican support and provide a workable template for action in Congress.
Chris Murphy of Connecticut, speaking on CNN's State of the Union, said he was optimistic that recent mass shootings in Buffalo, New York, and Uvalde, Texas, could finally prompt enough bipartisan support for legislation that has previously proven elusive.
Florida, a Republican-controlled state, acted swiftly after the murders of 17 students and staff at Marjory Stoneman Douglas high school in February 2018, passing red flag laws and raising the age requirement for buying, but not owning, firearms from 18 to 21, among other steps. The Parkland gunman was 19.
In his address to the nation last week, Joe Biden called for a federal ban on semi-automatic weapons, and raising the age requirement if that couldn't be done.
Murphy acknowledged the Florida actions and said "there is interest in taking a look at that age range, 18 to 21" during bipartisan discussions about possible legislation, led on the Republican side by Texas senator John Cornyn.
Read more here.
Former news executive advises January 6 committee on hearings
The January 6 committee has enlisted James Goldston, a former ABC News president who ran the shows "Nightline" and "Good Morning America," to advise the committee on how to televise its hearings beginning Thursday, according to Axios.
Axios reports:
I'm told Goldston is busily producing Thursday's 8 p.m. ET hearing as if it were a blockbuster investigative special.

He plans to make it raw enough so that skeptical journalists will find the material fresh, and chew over the disclosures in future coverage.

And he wants it to draw the eyeballs of Americans who haven't followed the ins and outs of the Capitol riot probe.
Goldston will apparently have a lot of material to work with. The committee reportedly plans to show never-before-seen photos from inside the White House on January 6, and new security-camera footage from the Capitol, taken as the insurrection occurred, will also be shared.
The committee has already conducted more than 1,000 depositions and interviews as part of its investigation, and clips from those conversations are expected to be played during the hearing.
Meanwhile, Republicans are busy planning a counter-messaging program to challenge the committee's findings. According to Axios, House Republican leaders and outside conservative groups will paint the panel as hyperpartisan to try to discredit their conclusions.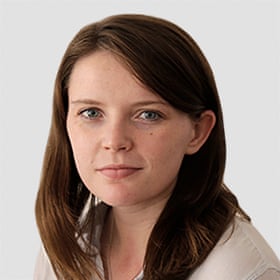 Joan E Greve
Joe Manchin, the centrist Democrat who could play a key role in reaching a Senate compromise on a gun-control bill, outlined what he would like to see in the legislation.
The West Virginia senator told CNN that he would support raising the minimum age required to purchase semi-automatic weapons from 18 to 21. The gunman who carried out the Uvalde shooting was 18.
Manchin also indicated he would support some version of a red-flag provision, as long as the policy allowed for due process for those blocked from purchasing guns.
"We know we can do something that would have prevented this — raising the age," Manchin said of Uvalde. "And the second thing is that we know that the red-flag laws do work, as long as there's due process."
On the question of enacting a ban on assault weapons, Manchin said he would be open to the idea, but that proposal faces stiff opposition from Senate Republicans.
"I never thought I had a need for that type of high-capacity automatic weapon," Manchin said. "I like to shoot. I like to go out and hunt. I like to go out sports shooting. I do all that. But I've never felt I needed something of that magnitude."
While there were no major decisions made by the supreme court today, the justices did opt not to review legal sanctions against Republican Senate candidate Mark McCloskey and his wife Patricia, who pointed guns at protesters during racial justice protesters in Missouri two years ago.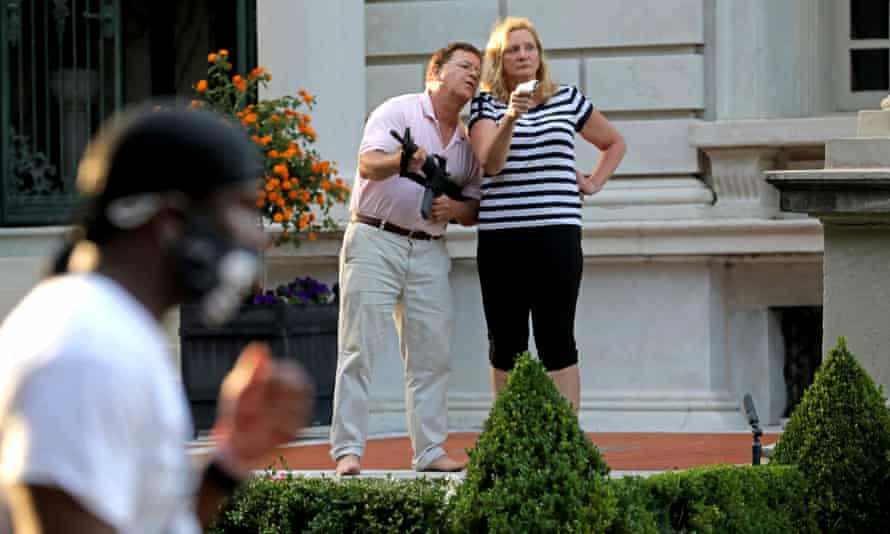 CNN reports that the McCloskeys, both attorneys, pled guilty to misdemeanors over the incident, which were later pardoned by Missouri's governor. However the state's supreme court later sanctioned them, calling their actions "moral turpitude."
The McCloskeys contested the penalties, citing the constitution's second amendment, but CNN reported the argument didn't have much chance of success.
Mark McCloskey is a candidate in the Republican senate primary in Missouri to succeed Roy Blunt, who is retiring, but a SurveyUSA poll released last month did not find him among the race's frontrunners.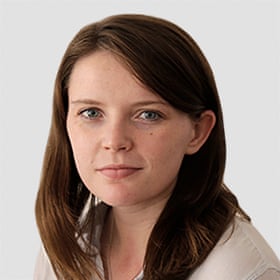 Joan E Greve
As the Senate tries to find compromise on gun control, Joe Biden is using the presidential bully pulpit to urge Congress to take action to prevent more tragedies like Uvalde.
"After Columbine, after Sandy Hook, after Charleston, after Orlando, after Las Vegas, after Parkland, nothing has been done," Biden said on Twitter. "This time, that can't be true. This time, we must actually do something."
Biden offered the same message to the nation last week, when he delivered a primetime address on the need to enact stricter gun laws.
He proposed expanding background checks and banning assault weapons. If Congress cannot approve an assault weapons ban, which seems unlikely given Republicans' opposition to the idea, then the minimum age required to purchase those guns should be raised from 18 to 21, Biden said.
The House has already passed several gun-control bills, and Biden called on the Senate to act as well in the wake of the Uvalde massacre.
However, that will be difficult when the upper chamber is evenly divided between Democrats and Republicans, and the filibuster rules requires 60 votes to advance most legislation.
"I support the bipartisan efforts that include a small group of Democrats and Republican senators trying to find a way," Biden said last Thursday.
"But my God, the fact that the majority of the Senate Republicans don't want any of these proposals even to be debated or come up for a vote, I find unconscionable. We can't fail the American people again."
This week will provide some key clues as to whether any gun-control bill can pass the Senate.
The Wall Street Journal has published a deep dive into the relationship between Chris Murphy and John Cornyn, the two senators tasked with finding a compromise on gun control in Congress, which focuses on their experiences with mass shootings in their states.
The experience of Murphy, a Democrat, stems from the 2012 Sandy Hook shooting which, like last month's massacre in Uvalde, Texas, left dead scores of children in class. Republican Cornyn's experience came in 2017 during a shooting at a Sutherland Springs, Texas church that killed 26 people, and again with the killings in Uvalde.
As the Journal reports:
"Both of us have gone through things and seen things that are pretty, pretty horrific," said Mr. Murphy in an interview, pointing to the shootings in their states. "I don't think there's any way that that doesn't propel you in some way, shape or form to go out, do something, to make sure that all of this stops."

The two men, coming from parties with sharply different positions on the gun debate, are working to overcome decades of distrust and inaction on guns in a deeply polarized Congress, aiming to pull together an agreement as soon as this week. Many Democrats, worn down after repeated failures to advance new laws, have said they are willing to settle for even a small bipartisan deal. Some Republicans also are open to talks, emphasizing school security and mental illness but wary of any steps that could be cast as hurting gun rights.
Murphy and Cornyn worked together on legislation enacted in 2017 that improved background checks, though a compromise on tougher gun control measures has eluded Congress for years despite successive mass shootings.
A reminder of how perilous the issue can be came on Friday, when Republican New York congressman Chris Jacobs called off his reelection bid after he drew a fierce backlash for voicing support for gun control legislation.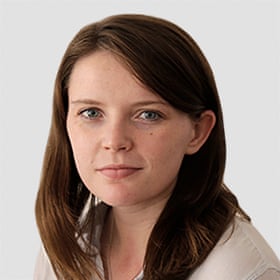 Joan E Greve
The secretary of transportation, Pete Buttigieg, has tested positive for Covid, making him the latest senior official in the Biden administration to contract the virus.
"I have tested positive for COVID-19 and am experiencing mild symptoms," Buttigieg said on Twitter. "I plan to work remotely while isolating according to CDC guidelines, and look forward to when I can safely return to the office and the road."
Several of Joe Biden's cabinet members have tested positive for Covid in recent weeks, as the US confronts another surge in cases.
The secretary of the interior, Deb Haaland, tested positive last week, and Vice-President Kamala Harris contracted the virus last month, as did secretary of state Antony Blinken.
Buttigieg, who ran for president in 2020 before endorsing Biden and later joining his cabinet, has been traveling across the country to tout the benefits of the bipartisan infrastructure law.