Tilray's alcohol business grows on acquisitions as cannabis faces price compression – MarketWatch
January 9, 2023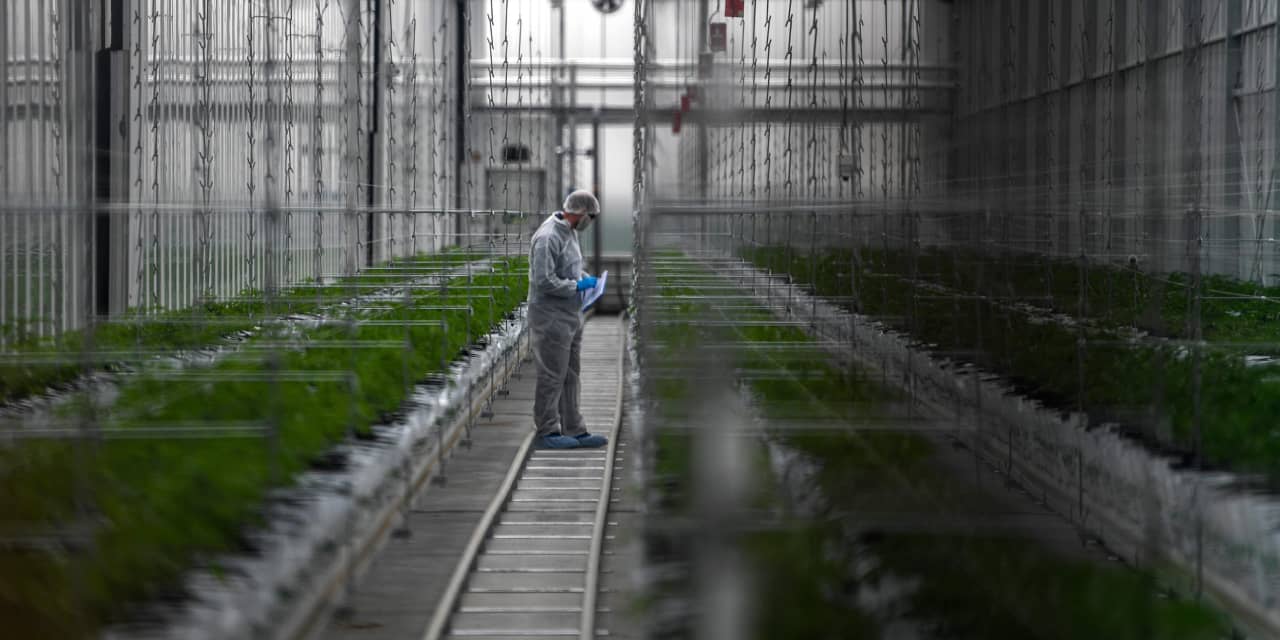 Tilray Brands Inc. CEO Irwin Simon is keeping an eye out for more acquisitions on both sides of the Canadian border as the company looks past its second-quarter loss toward growth potential in the alcohol business in the U.S. and the adult use cannabis in the Great White North.
Tilray TLRY, -7.29% closed its acquisition of New York-based Montauk Brewing Co. in the U.S. during its fiscal second quarter ended Nov. 30. The company already owns SweetWater Brewing Co., the 10th largest craft brewer in the U.S.; Breckenridge Distillery; and Manitoba Harvest, a specialist in hemp, CBD and wellness products.
Tilray is not expecting U.S. legalization of cannabis on a federal level in the near future, so it sees opportunities to grow its business through the alcohol business.
"We're not sitting back and waiting for the government to legalize," Simon told MarketWatch.
Also Read: Verano cannabis cultivation takes root in massive ex-retail space as legal industry gears up
If and when the U.S. legalizes cannabis, Tilray has the option to acquire MedMen MMNFF, +1.63%, but until then, it will focus on the legal drinks market.
Spirits companies such as Constellation Brands Inc. STZ, +0.62% and Brown-Forman Corp. BF.A, +0.28% generate good multiples, "so why not be in those businesses — they can be adjacent to the cannabis business," said Simon.
Also Read: Cannabis stocks end a dismal year near all-time lows
All told, Tilray's beverage alcohol sales increased 56% in the second quarter to $21.4 million, with revenue from acquisitions.
Meanwhile, cannabis sales fell 15% to $49.9 million when factoring in a weaker Canadian dollar, price pressure and a one-time charge of $3.1 million related to the return of a product in Israel.
In Canada, Tilray holds the number one cannabis market share position with 8.3% market share in the second quarter. During the quarter, it widened its lead over the next-largest licensed producer to 176 basis points.
The company would consider acquisitions in the cannabis sector in Canada, he said.
Tilray ended the quarter with $433.5 million in cash and securities.
Tilray's second-quarter loss of $61.64 million, or 11 cents a share, came after it reported net income of $5.8 million, or breakeven per share, in the year-ago quarter.
Adjusted losses totaled 6 cents a share, matching the analyst estimate in a survey by FactSet.
The company's second-quarter net revenue fell to $144.14 million from $155.15 million in the year-ago period. On a constant currency basis, net revenue in the latest quarter totaled $157.6 million.
Tilray said it's close to meeting its annualized cost savings target of $130 million. Simon did not provide a figure for the number of jobs it cut in the quarter, but said the company has a hiring freeze currently.
Tilray would also consider growing other types of products such as fruits or vegetables in its 3 million square feet of greenhouses if the opportunity presents itself, he said.
"We want full utilization of our assets that can generate cash," he said.
"We're out there looking to make sure we're using every asset."
He also sees more potential in Canada for drinks with THC.
"One day you'll be able to walk into a bar in Canada and get a drink on draught or buy it at a liquor store rather than a cannabis dispensary," he said.
Shares of Tilray fell 4.9% on Monday. The stock is down 56.3% in the past 12 months and up 4% so far in 2023. The Cannabis ETF THCX, +1.37% is down 67.3% in the past 12 months and ahead by 2.7% so far in 2023.
Also Read: 4 states eye cannabis measures as Congress stalls