'The big squeeze': what the papers say about Bank of England's recession forecast
August 5, 2022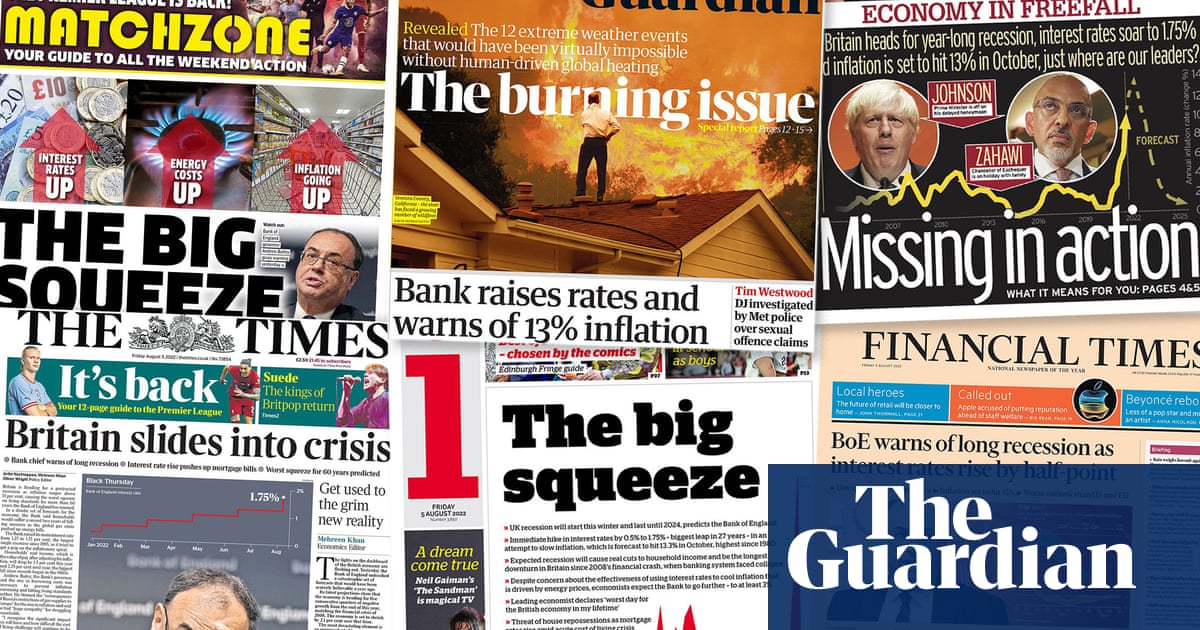 Friday's papers are united in gloom, placing front and centre the Bank of England's grim forecast of a lengthy recession and inflation rising to its highest level since 1980.
The Financial Times goes big with a "red alert" graphic showing GDP and inflation alongside an image of Bank governor Andrew Bailey, under the headline: "BoE warns of long recession as interest rates rise by half-point". It notes that the outlook is worse than that of the US or the EU.
Two papers – the i and Metro – opt for some business language with "the big squeeze" as their headline. Couched around a red inflation graph, the i's bullet points note that economists expect interest rates to rise to at least 3%, and that house repossessions loom for some already struggling with the cost of living crisis. Metro quotes Bailey as saying the interest rate rise will hit the less well off hard but that "the alternative is even worse".